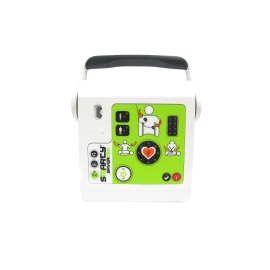 Quick View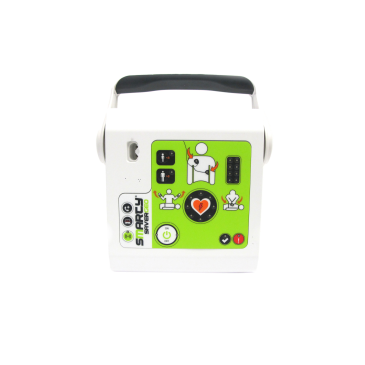 Smarty Saver Semi-Automatic Defibrillator
The basic model of the use. Reliable and durable Smarty Saver Series line, is affordable and easy to (l meter drop test - dustproof and waterproof resistance IP rate 56).It can be easily operated by anyone in the medical field (e.g. ambulance, emergency room, etc.) and non-medical field too (e.g. public or private places). It allows to deliver one or more de-fibrillating shocks on adult or paediatric patients affected by ventricular fibrillation or ventricular tachycardia, by means of a thorax impedance-compensated, biphasic truncated exponential discharge (BTE).

The Semi-Automatic model analyses the patient's ECG and if a shockable rhythm is detected it automatically starts charging the reservoir capacitor. The AED vocal message will suggest the operator to press the shock button to deliver the de-fibrillating shock.
Go to product
In Stock
| Usually dispatched within 24 hours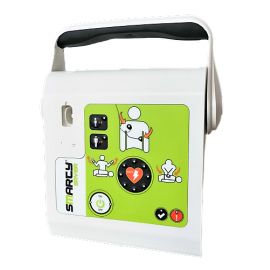 Quick View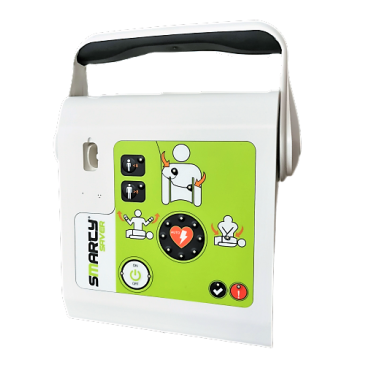 Smarty Saver Fully-Automatic Defibrillator
The Smarty Saver Plus assists operator with the correct execution of cardiac massage, during the Cardiopulmonary Resuscitation, thanks to the external "CPR Quality" sensor. 

The operator support to carry out the CPR can count on real-time successfully. The CPR Quality feedback device is designed to optimize the delivery of the Cardiopulmonary Resuscitation by providing simple and accurate responses to the rescuer, in real time. 

When switched on, this device will automatically be linked to the AED Smarty Saver Plus via Bluetooth; when positioned on the patient's chest, it will measure the depth and frequency of the compressions performed during the CPR and will send this feedback to the Smarty Saver Plus device.
Go to product
In Stock
| Usually dispatched within 24 hours